John 1:1
ESV / 16 helpful votes
In the beginning was the Word, and the Word was with God, and the Word was God.
Your word is a lamp to my feet and a light to my path.
Empathy is a gateway to compassion. It's understanding how someone feels, and trying to imagine how that might feel for you — it's a mode of relating. Compassion takes it further. It's feeling what that person is feeling, holding it, accepting it, and taking some kind of action.
http://bigthink.com/ideafeed/compassion-is-an-action-not-an-emotion
Luke 18:27
ESV / 124 helpful votes
But he said, "What is impossible with men is possible with God."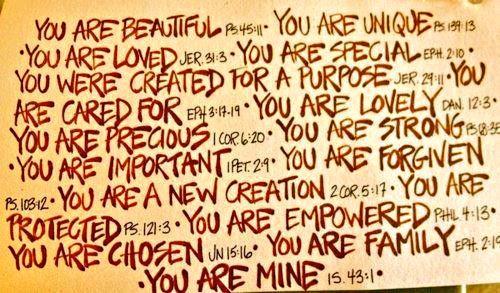 who controls identity? who is in control of identity?
http://www.metrolyrics.com/securitron-lyrics-fear-factory.html
http://www.activistpost.com/2015/11/methods-for-fighting-back-against-collectivist-tyranny.html
https://en.wikipedia.org/wiki/The_Theory_and_Practice_of_Oligarchical_Collectivism
https://www.boundless.com/political-science/textbooks/boundless-political-science-textbook/american-politics-1/forms-of-government-19/non-democratic-governments-authoritarianism-totalitarianism-and-dictatorship-115-11223/
https://en.wikipedia.org/wiki/Collectivism
http://financial-dictionary.thefreedictionary.com/Authoritarian+Society
Here in the United States, the economy virtually lives and dies by the availability of credit. When it's cut off—as consumers and businesses experienced after the Great Recession—the economy grinds to a halt. The severity of the Great Recession has made greasing the cogs of America's credit-based economy more difficult, but we really have no one to blame but ourselves, Garon says.
is american credit checks/background checks the same as sesame app in china… just on a more "whoever has the most money is Right" scheme….?
When it comes to severity, America's gambling addiction isn't too far behind the nation's drug problem, and it's growing. In 2007, Americans lost more than $92 billion gambling, about nine times what they lost in 1982, and almost 10 times more than what moviegoers in the U.S. spent on tickets that same year, says Sam Skolnik, author of the newly released book High Stakes: The Rising Cost of America's Gambling Addiction, and a poker player who knows firsthand how gambling can lead to financial problems. In 2005, an estimated 73 million Americans patronized one of the country's 1,200 casinos, card rooms or bingo parlors — 20 million more than just five years earlier, says Skolnik.
is our nation addicted to money in the form of "gambling"
with the illusion of "infinite God credit"?
Gambling is as old as the nation, but with the proliferation of casinos, lotteries, slots, sports betting, horse racing, video poker machines available in almost every state, as well as Internet gambling — which David Sack, addiction specialist and CEO of Promises Treatment Centers calls "the crack cocaine of gambling"
what do internet and addiction have in common with money and belief systems?
1 John 2:16
ESV / 29 helpful votes
For all that is in the world—the desires of the flesh and the desires of the eyes and pride in possessions—is not from the Father but is from the world.
http://www.dailyfinance.com/2011/07/22/the-high-price-of-americas-gambling-addiction/
Polk sees his addiction as a disease of the one percent: "Wealth addicts are, more than anybody, specifically responsible for the ever widening rift that is tearing apart our once great country. Wealth addicts are responsible for the vast and toxic disparity between the rich and the poor and the annihilation of the middle class."
Polk rightly traces wealth addiction to Philip Slater's 1980 book with that title.  But Slater didn't believe this addiction was characteristic only of the wealthy. Slater referred to the rest as "closet addicts," by which he meant that they secretly desired to have all the money, possessions, and perks of the wealthy like, well, Polk: "At 25, I could go to any restaurant in Manhattan — Per Se, Le Bernardin." (Whatever they are.)
Stanton Peele, a psychotherapist who recently published a book about curing addiction with Ilse Thompson called "Recover!"(link is external), said via email that, "As a social commentary, wealth addiction describes a society where all meaning and social status are derived from the accumulation of wealth.
https://www.psychologytoday.com/blog/addiction-in-society/201402/addicted-wealth-national-trait
do we celabrate money addcition? do civilization colectivially decide which "addictions" are acceptable? when? why?
http://www.devonsomersettradingstandards.gov.uk/wp-content/uploads/2014/09/pyramid-scheme-infographic.png?a7f657
SCARECROW IDEALOLOGIES and the American Culture: Facing the Megalomania of Fashionable Thinking
http://www.amazon.com/SCARECROW-IDEALOLOGIES-American-Culture-Megalomania/dp/1515244806
http://ses.library.usyd.edu.au/bitstream/2123/4473/1/Vol5No1Article4.pdf
http://www.wired.com/2010/12/1210edmund-gunter/
https://en.wikipedia.org/wiki/History_of_timekeeping_devices
http://www.beaglesoft.com/maintimehistory.htm
what does time have to do with identity? life or the act of measuring?
https://ideas.repec.org/a/taf/quantf/v10y2010i9p1077-1090.html
https://www.google.com/url?sa=t&rct=j&q=&esrc=s&source=web&cd=2&cad=rja&uact=8&ved=0ahUKEwjPuL7DrOTLAhXCo5QKHWenDN0QFggnMAE&url=https%3A%2F%2Fwww.soa.org%2Ffiles%2Fpdf%2Fresearch-pred-mod-life-batty.pdf&usg=AFQjCNHzNkThVExkNkL9Z1cMylWTfHRHVg&bvm=bv.117868183,d.dGo
https://www.soa.org/files/pd/2012-la-predictive-welch-01.pdf
http://www.insurancecompanies.com/insider-information-how-insurance-companies-measure-risk/
is insurance and money "married" somehow? what does that mean in colective or consentual perception of time?
http://arxiv.org/ftp/arxiv/papers/1111/1111.6496.pdf
research has shown that in fact a time-cost bias exists.
http://www.icoste.org/ICMJ%20Papers/AJCEBVol2No2Bowen.pdf
Perhaps the most documented finding in the
intertemporal choice literature is that individu-
als discount the value of delayed consumption
more heavily when delaying an immediate con-
sumption (e.g., from today to tomorrow) than
when delaying the same consumption over an
equal delay starting at a later date (e.g., from 30
days from today to 31 days from today). Such
time-dependent discounting (as opposed to con-
stant rate discounting) is inconsistent with the
assumptions of a standard normative economic
model: even a utility maximizing individual
who would patiently opt for superior but de-
layed rewards over inferior but sooner rewards
can be worse off by switching her preference as
the options get closer to the present (Kirby &
Herrnstein, 1995; Strotz, 1955)
https://webcache.googleusercontent.com/search?q=cache:-4MX2IPaU8gJ:https://marketing.wharton.upenn.edu/files/%3Fwhdmsaction%3Dpublic:main.file%26fileID%3D876+&cd=19&hl=en&ct=clnk&gl=us
But do not overlook this one fact, beloved, that with the Lord one day is as a thousand years, and a thousand years as one day. The Lord is not slow to fulfill his promise as some count slowness, but is patient toward you, not wishing that any should perish, but that all should reach repentance.
For there is a time and a way for everything, although man's trouble lies heavy on him.
John 16:33
ESV / 136 helpful votes
I have said these things to you, that in me you may have peace. In the world you will have tribulation. But take heart; I have overcome the world."
is anxiousness part of "addiction"/dopimine cycles…. in gambling, sex, food/drug, saftey..etc…
Do not be anxious about anything, but in everything by prayer and supplication with thanksgiving let your requests be made known to God.
http://tippie.uiowa.edu/economics/tow/papers/bradford-spring2014.pdf
http://blogs.wsj.com/economics/2016/03/16/how-americans-perceptions-of-the-economy-have-changed-in-just-three-months/
Carbon Based Lifeforms – Erratic Patterns
James 4:7
ESV / 2 helpful votes
Submit yourselves therefore to God. Resist the devil, and he will flee from you.
John 4:24
ESV / 2 helpful votes
God is spirit, and those who worship him must worship in spirit and truth."
The Spirit of God in Adam
(Appendix to Corrupting the Image. Footnotes in final edition of the book)
Genesis chapter one gives us the overview of creation, all the way from the creation of space until the pinnacle ofGod's creation: Adam. The other creatures, fish, birds, or land animals, the creeping things; all the creatures that God made are lumped together in a few verses. However, the text spends much more time on Adam and in fact, we are told that God said:
"Let Us make man in Our image, according to Our likeness; let them have dominion over the fish of the sea, over the birds of the air, and over the cattle, over all the earth and over every creeping thing that creeps on the earth." So God created man in His own image; in the Image of God He created him; male and female He created them, (Genesis 1:27).
Genesis chapter two then focuses solely on the creation of Adam and the privileges and responsibilities that God gave him. Concerning his creation, the text elaborates and states that God formed Adam from the dust of the ground. However, that was not all that God did. The text says:
And the LORD God formed man of the dust of the ground, and breathed into his nostrils the breath of life; and man became a living soul, (Genesis 2:7).
This verse demonstrates that Adam was made (physically, earthly) from the dust (he and we are carbon-based life forms). However, God also breathed into Adam. What we must not miss is that the animals (see Genesis 7:15) also have breath in their lungs but God did not breathe into them. There is something special about the breath that Adam received directly from God. Adam receiving the breath of God is unique and thus he is also spiritual. To put it another way, Adam had a material (physical, earthly) part, that is to say his body, and he also possessed an immaterial (soulish, spiritual, heavenly) side, that is to say his soul or spirit.
Man's Non-material Makeup
Over the centuries scholars of the Bible have debated whether or not man consists of two parts (dichotomous – "cut in two") just body and soul/spirit or in three parts (trichotomous – "cut in three"), body, soul and spirit. A. H. Strong in his book, Systematic Theology, articulates the essence of the essential elements of human nature:
Man has a twofold nature,—on the one hand material, on the other hand immaterial. He consists of body, and of spirit, or soul. […]Man is as conscious that his immaterial part is a unity, as that his body is a unity. He knows two, and only two, parts of his being—body and soul.
Strong notes that I Thessalonians 5:23 ("may your whole spirit and soul and body"), which is the principle passage relied upon as supporting the trichotomous view, may be better explained in that "soul and spirit are not two distinct substances or parts, but that they designate the immaterial principle from different points of view." [i] After all, there are many verses where soul and spirit are used interchangeably. If we are to divide the immaterial make up of man into soul and spirit, then what are we to do with the heart, mind and conscience? They are also immaterial parts of man that Scripture repeatedly makes reference to. Lastly, there are verses that speak of only two parts of a man, as though it constitutes the whole of his being. The following list demonstrates how soul and spirit are used interchangeably.
his

 

spirit

 

was troubled, (Genesis 41:8)
my

 

soul

 

is cast down within me, (Psalm 42:6)
now is my

 

soul

 

troubled, (John 12:27)
he was troubled in the

 

spirit, (John 13:21)
give his life [soul

 

–

 

psuekhen

 

ψυχὴν] as a ransom for many, (Matthew 20:28)
yielded up his

 

spirit, (Matthew 27:50)
And do not fear those who kill the

 

body

 

but cannot kill the

 

soul. Rather fear him who can destroy both

 

soul

 

andbody

 

in hell. (Matthew 10:28 emphasis mine)
spirits

 

of just men made perfect, (Hebrews 12: 23)
I saw underneath the altar the

 

souls

 

of them that had been slain for the word of God, (Revelation 6:9)
The Place of the Holy Spirit
What we are observing is that man was created as a three part being. God created Adam to be a three part being; the material (body) and immaterial (soul/spirit) were uniquely his and the third part was the "compartment" for the Holy Spirit. At the time of Adam's creation, God, in the person of the Holy Spirit, actually indwelt Adam. However, when Adam disobeyed God through sin, he lost the Spirit of God that had up until that point indwelt him. Thus he truly began to die physically; corruption (data loss) of his genetic code (on a physical level) began and the spiritual connection that he shared with God was immediately broken. Thus, the Holy Spirit that was to that point dwelling in Adam departed, leaving him spiritually empty and dead; therefore man was left as a two-part being with a "God-shaped hole in his heart" (cf. Pascal). The Holy Spirit is the one who comes and dwells in us when we turn from darkness to light and receive the Lord Jesus as the sacrifice for our sins. Let's go back to our text and understand how that could be possible.
When God Breathed the First Time
And the LORD God formed man of the dust of the ground, and breathed [vayipakh וַיִּפַּ֥ח] into his nostrils the breath of life [nishmat khayim חַיִּ֑ים נִשְׁמַ֣ת]; and man became a living soul [l'nephesh khaya לְנֶ֥פֶש חַיָּֽה] (Genesis 2:7).
The obvious feature to note is that God Himself did the breathing. What beautiful imagery: After having created the universe with the stars, sun, moon, animals, vegetation etc., God bent over Adam's body which he had just formed, (like a potter molds the clay), and breathed into Adam's nostrils. Both the Hebrew word yatzar (יצר) and the Greek word plasso (πλάσσω) carry the idea of forming or fashioning wax or clay. [ii] This may have taken God but a moment – however, if we consider the fact that God could have created the world and all therein in less than a microsecond but decided to go slowly and create in six whole days, then when it came to the creation of man He would have given the greatest care! In fact, we could envision the Word of God [iii], Jesus the Son, in His preincarnate state [iv], carefully taking the dust (carbon atoms and such) of the earth in His hands, pushing, shaping and molding Adam as a potter would do. Once Adam looked like God, that is to say he resembled the image (shadow) of God, He then gently leaned over this beautiful but still lifeless formation. Opening His mouth, God breathed deep into the nostrils of Adam and then Adam opened his eyes to see the tender but glorious face of the One who had just made him!
This breath of God animated Adam's body in a manner similar to the animals in that they also have breath (neshama[v] נשׁמה) in their nostrils. But it was also so much more, for we know that God did not breathe directly into the animals. Thus the breath that God breathed into Adam must have been so much more than the mere animation of the body (spark of life). It was also the indwelling of the Holy Spirit. [vi]
When God Breathed Again
To see evidence of this picture we must fast forward approximately four thousand years to just after the resurrection of Jesus. We find the disciples after the crucifixion behind closed doors for fear of the Jewish leadership. Jesus makes a sudden appearance and walks through a wall in his resurrected body. "And when he had said this, he breathed (literally "inbreathed") [enephusesen ενεφυσησεν] on [vii] them and said to them, 'Receive the Holy Spirit,'" (John 20:22).
The Greek word enephusesen (stem: emphusao ἐμφυσάω) used in the passage above is the same exact word and form of the word that the Greek Septuagint in Genesis 2:7 uses to translate the Hebrew word (vayipakh וַיִּפַּח rootnaphakh נפח). This correlation is noted in Thayers Greek Lexicon:
This word used only once by the LXX translators in Gen 2:7 where God breathed on Adam and he became a living soul. Just as the original creation was completed by an act of God, so too the new creation was completed by an act from the Head of the new creation, (Thayer's ἐμφυσάω entry).
The same root (emphusao ἐμφυσάω), though slightly modified, also shows up in Ezekiel 37:9 (37:8 in Greek) and is the same exact Hebrew word as in Genesis 2:7.
Then he said to me, "Prophesy to the breath [ruakh הָרוּחַ]; prophesy, son of man, and say to the breath, Thus says the Lord GOD: Come from the four winds, O breath, and breathe [naphakh נפח, Greek ἐμφυσάω emphusaw] on these slain, that they may live," (Ezekiel 37:9).
It would truly seem that when Jesus breathed the Holy Spirit into the disciples, He was in fact doing the same thing that He had done to Adam those many thousands of years ago, (the text in Ezekiel 37 will ultimately be fulfilled in the resurrection of the dead – to be discussed in my next book.) Thus, while Adam consisted inherently of two parts, material and immaterial, Jesus Himself breathed not only the life force but also the Holy Spirit; the point at which Adam sinned is when the Spirit departed leaving him all alone. Josephus, the first century Jewish historian, appears to document that as well: "Concerning the formation of man, says thus: […] God took dust from the ground, and formed man, and inserted in him a spirit and a soul. This man was called Adam," (Josephus Antiquities, Book 1, Chapter 1:2, emphasis mine). The notes from the NET Bible also give a hint at this:
The Hebrew word נְשָׁמָה (n'shamah, "breath") is used for God and for the life imparted to humans, not animals (see T. C. Mitchell, "The Old Testament Usage of N'shama," VT 11 [1961]: 177-87). Its usage in the Bible conveys more than a breathing living organism (נֶפֶשׁ חַיַּה, nefesh khayyah). Whatever is given this breath of life becomes animated with the life from God, has spiritual understanding (Job 32:8), and has a functioning conscience (Proverbs 20:27), (NET Bible Notes Genesis 2:7, emphasis mine).
The Targum of Onkelos (Genesis 2:7) also hints at the idea that the Spirit indwelt him: "And the Lord God created Adam from dust of the ground, and breathed upon his face the breath of lives, and it ["the breath of life"] became in Adam a Discoursing Spirit."
John in his Gospel makes an interesting observation "Now this he said about the Spirit, whom those who believed in him were to receive, for as yet the Spirit had not been given, because Jesus was not yet glorified," (John 7:39). Thus, because Jesus had not yet been crucified and risen from the dead (glorified), no one as of then had received the Holy Spirit. We have seen already that Jesus showed up and inbreathed the Holy Spirit (in) the disciples.
When the Spirit Comes On and Not In
However, just before Jesus ascends to the Father, He tells them "But you shall receive power when the Holy Spirit has come upon (ἐπί) you," (Acts 1:8). We know that the Spirit came upon men of the Tanakh (Old Testament) for specific times and purposes. The Spirit came upon Jephthah for a time in order for him to route the Ammonites (Judges 11:29). He came upon Samson (Judges 14:6, 19) to defeat the Philistines but left due to Samson's sinful life (Judges 16:20). The Spirit also came upon David (1 Samuel 16:13) and others. However, the imparting of the Spirit before Jesus' death and resurrection was a temporary and transient experience. The Spirit was not actually in the ancient men. He came upon them but not in them; the Lord came upon them for a specific job, but not to indwell. [viii]
Adam a Son of God
Remember that Adam was the only person who was created directly as a son of God. John stated that the Holy Spirit had not yet been given, but those who would believe would receive Him. By believing in the name of Jesus one can become a son of God (John 7:39 and 1:12). Thus sons of God today are marked by those who have the Spirit:
For you are all

 

sons of God

 

through faith in Christ Jesus, (Galatians 3:26).
You received the Spirit of adoption by whom we cry out, "Abba, Father." The Spirit Himself bears witness with our spirit that

 

we are children of God, (Romans 8:15-16).
Now

 

we have received, not the spirit of the world, but the

 

Spirit who is from God, (1 Corinthians 2:12).
And

 

because you are sons,

 

God has sent forth the

 

Spirit of His Son into your hearts, crying out, "Abba, Father!" (Galatians 4:6).
Now if anyone does not have the Spirit of Christ, he is not His. And if Christ is in you, the body is dead because of sin, but the Spirit is life because of righteousness. But

 

if the Spirit

 

of Him who raised Jesus from the dead

 

dwells in you, He who raised Christ from the dead will also give life to your mortal bodies through His Spirit who dwells in you, (Romans 8:11).
Paul says that we have become a new creation in Christ. As new creations we are adopted by God becoming sons of God. The down payment of the Holy Spirit is evidence that we are new creations and are now waiting for the "full package" when we get to heaven. Therefore we conclude that the Holy Spirit must have indwelt Adam prior to his fall because he was classified as a Son of God. We are sons of God because we are direct creations of God "Therefore, if anyone is in Christ, he is a new creation," (2 Corinthians 5:17). "For in Christ Jesus neither circumcision nor uncircumcision avails anything, but a new creation," (Galatians 6:15). We share that feature with the angels, whom we shall be like in heaven. However, God did not form them from the earth, nor did He breathe into the angels and so we possess something that sets us apart from them as far as being sons of God is concerned.
The work of the cross was the correction of what had been lost 4000 years before. The Spirit was breathed into Adam, the first (earthly) son of God, he lost it and now the Spirit dwells in the sons of God who we have become by believing in Jesus' name. The Spirit is the guarantee or down payment of what is coming. The other thing that Adam apparently lost and we shall gain is a covering of light.
Matthew 5:14-16
New International Version (NIV)
14 "You are the light of the world. A town built on a hill cannot be hidden. 15 Neither do people light a lamp and put it under a bowl. Instead they put it on its stand, and it gives light to everyone in the house. 16 In the same way, let your light shine before others, that they may see your good deeds and glorify your Father in heaven.
Your unfailing love, O LORD, is as vast as the heavens; your faithfulness reaches beyond the clouds.
6
Your righteousness is like the mighty mountains, your justice like the ocean depths. You care for people and animals alike, O LORD .

 
7
How precious is your unfailing love, O God! All humanity finds shelter in the shadow of your wings.
http://www.fastcoexist.com/1681578/thes-bacteria-eat-electricity-and-make-fuel
http://spectrum.ieee.org/podcast/energy/environment/making-bacteria-clean-water-and-generate-electricity
http://www.dailymail.co.uk/sciencetech/article-2212807/21st-Century-alchemy-The-tiny-bug-turn-common-elements-24-carat-GOLD.html
http://www.dailymail.co.uk/sciencetech/article-3015185/Alien-life-midst-incredible-creatures-Antarctica-revealed.html
Conclusions.
Microbiology is a discipline of the "time of the end", when, according to a secondary interpretation of the  prophecy of Daniel 12:4, "knowledge shall be increased"  Our ignorance of this subject for five millennia is symptomatic of humanity's chronic lack of awareness of reality, of its helplessness, of its need of enlightenment. From our modern perspective, we appreciate more than the ancients, the solicitude and care of the Creator for His bumbling children, in providing them with rules and regulations which, if obeyed, protected them from outbreaks of epidemics.
2          Microbiology revealed a new dimension of the Creator's technical ability. The miniaturized marvels that microorganisms are, push the boundaries of possibilities almost beyond our capacity to imagine. The text in Genesis 18:14 comes to mind: " Is any thing too hard for the Lord?"
If the biblical material dealt with real-life events, then it was reasonable to expect to find in it evidences of activities of the ubiquitous microorganisms. That these were indeed found, supports the realism of the Bible
http://fae.adventist.org/essays/31Bcc_183-210.htm
https://answersingenesis.org/days-of-creation/microbes-and-the-days-of-creation/
Remediation using various plants relies on the plants ability to draw material out of the soil through their roots and up into their stalks, leaves and flowers. Some plants are particularly adept at leeching heavy metals and radiation from soil and water. The prospect of using plants to clean up radioactive messes is attractive because plants are a natural, economical means to restore areas contaminated by radiation. In the face of nuclear accidents like the ongoing ecological disaster at Fukushima, this is especially important.
Learn more: http://www.naturalnews.com/032747_phytoremediation_radiation.html#ixzz44Eut42aS
http://www.naturalnews.com/032747_phytoremediation_radiation.html
While the whole spectrum of light reaches the plant, the plant may not use it effectively. The plant uses red light, while the rest of the light is generally not valuable to the plant for photo-chemistry. There are some exceptions. Far red light just beyond what we can see might have an effect on germination of seeds. Some UV bands might have some effect on pollination and on insects. There are other colors of light that are utilized, either in the chemistry of the plant or in its adaptation to its environment and to other things around it. But for photo-chemistry and the growth of the plant, red is the most important color.
The value of the other energy comes into question. If the plant is too cold (growing in the Arctic tundra, for example) absorbing some extra energy could be helpful. Little photosynthesis occurs when a plant is at or near freezing point. If the leaf could be somewhat warmer than the air, that might be an advantage. Some of the plants that grow in very cold environments not only absorb the red, but they absorb all other wavelengths very well. Rather than absorbing half of the energy, as the soybean leaf, some leaves absorb 70% of the total energy of the sun that is striking them. That extra energy absorbed will do little more than heat the leaf up, causing it to be warmer and perhaps closer to its optimum temperature for growth and development. This has been demonstrated in some cases.
http://agron-www.agron.iastate.edu/courses/Agron541/classes/541/lesson09a/9a.5.html
http://defence.pk/threads/sunflowers-and-marijuana-plants-absorb-nuclear-radiation.259171/
http://slideplayer.com/slide/8693640/
did Jesus know our hearts… that we were trying to free ourselves…with money.. with human will and understanding… vainly and come to give us freedom for free… if we believe? is that called faith?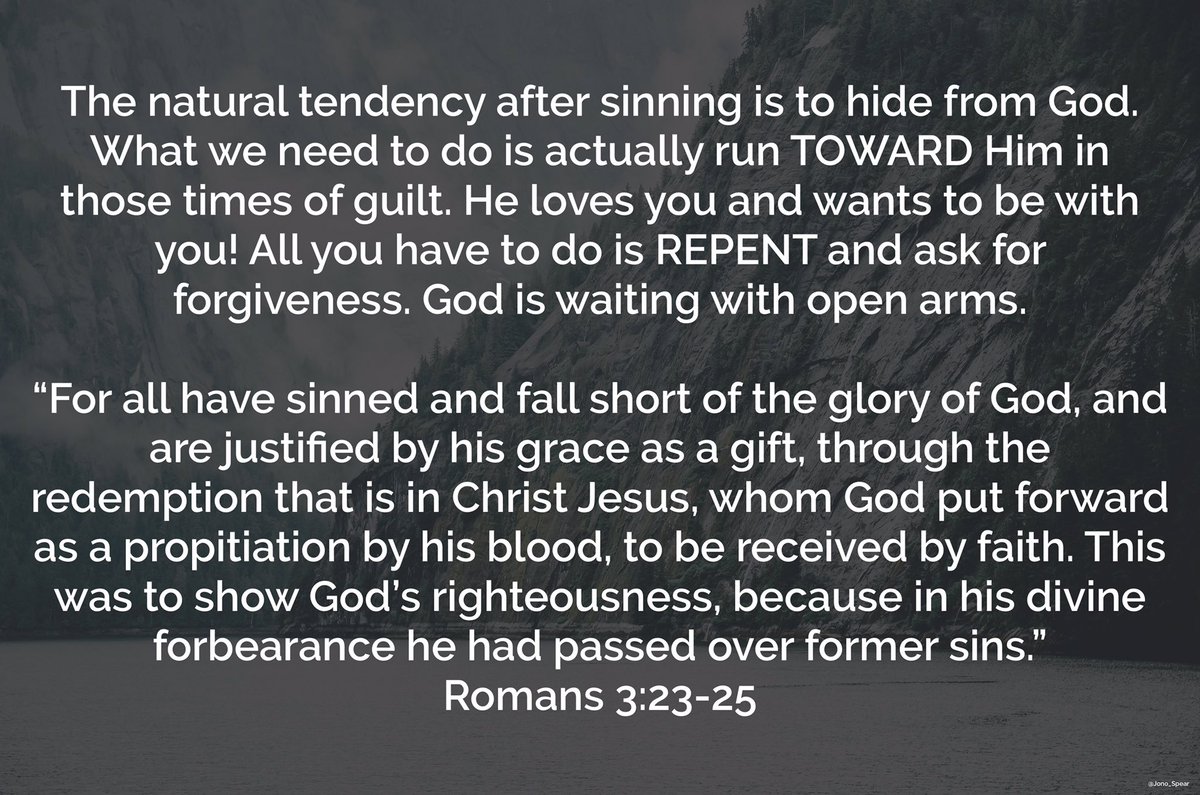 what if you said these statements as a greeting to each other and called each other these "I am" as "you are" ?
would that be a "habit" in the heart… would you need to "prove" this like money to anyone?or in front of anyone?
is it a choice to participate in pathological/sociopathic societies… ?
are they programmed?
are we children in the eyes of God?
is there a loop in worldviews?why?
who is in control?others.. yourself?
do you or I make up beliefs for "control"?
does the world make system to control you?why? is it a spiritual problem?
does GOD have a plan for your "freedom"?
http://slideplayer.com/slide/5101480/
http://study.com/academy/lesson/bureaucratic-organizations-examples-lesson-quiz.html
http://study.com/academy/lesson/social-control-definition-theory-examples.html
http://www.encyclopedia.com/topic/Social_Control.aspx
Let the peace of Christ rule in your hearts, since as members of one body you were called to peace. And be thankful.