was the internet made because man is hiding from GOD?
http://www.text-image.com/convert/
https://securityintelligence.com/top-10-cyber-security-infographics/
https://centire.in/blog/this-chart-shows-where-all-the-worlds-energy-comes-from-and-ghttps://ideas2followup.files.wordpress.com/2009/06/gtd-workflow.jpgoes/
http://www.infoworld.com/article/2610239/malware/7-sneak-attacks-used-by-today-s-most-devious-hackers.html
http://itechhacks.com/wp-content/uploads/2016/02/mousejacker-attack-flow-itechhacks-com.bmp
Isaiah 53:3-4New King James Version (NKJV)
3 He is despised and rejected by men,
A Man of sorrows and acquainted with grief.
And we hid, as it were, our faces from Him;
He was despised, and we did not esteem Him.
4 Surely He has borne our griefs
And carried our sorrows;
Yet we esteemed Him stricken,
Smitten by God, and afflicted.
Matt Maher – Turn Around
Young man on the side of the road
Lost and beat up with no where to go
Smells like a hangover from days ago
He does what he can to survive
Single mom with a dead end job
Ninety hour week just to keep what she's got
With the bills that add up and down she's caught
She does what she can to survive
Well, let me say
That love won't take away the pain
But don't be afraid
'Cause it will never walk away
(Chorus)
If you're scared that you don't matter
If you're lost and need to be found
If you're looking for a Savior
All you gotta do is turn around
Some turn to a bottle
Some turn to a drug
Some turn to another's arms
But it seems like it's never enough
Well I won't say, that you will ever fail again
But there is grace
To wash away your every sin
Chorus
No one listens to you anymore
And your heart has broken down
You don't need to move
Love has come to you
All you gotta do is turn around
All you gotta do is turn around
Turn around
You don't have to take the broken road
You can turn around and come back home
(X3)
Chorus
No one listens to you anymore
And your heart has broken down
You don't need to move
Love has come to you
All you gotta do is turn around
All you gotta do is turn around
Oh, give thanks to the Lord!
Call upon His name;
Make known His deeds among the peoples!
9 Sing to Him, sing psalms to Him;
Talk of all His wondrous works!
10 Glory in His holy name;
Let the hearts of those rejoice who seek the Lord!
11 Seek the Lord and His strength;
Seek His face evermore!
12 Remember His marvelous works which He has done,
His wonders, and the judgments of His mouth,
13 O seed of Israel His servant,
You children of Jacob, His chosen ones!
14 He is the Lord our God;
His judgments are in all the earth.
15 Remember His covenant forever,
The word which He commanded, for a thousand generations,
16 The covenant which He made with Abraham,
And His oath to Isaac,
17 And confirmed it to Jacob for a statute,
To Israel for an everlasting covenant,
18 Saying, "To you I will give the land of Canaan
As the allotment of your inheritance,"
19 When you were few in number,
Indeed very few, and strangers in it.
20 When they went from one nation to another,
And from one kingdom to another people,
21 He permitted no man to do them wrong;
Yes, He rebuked kings for their sakes,
22 Saying, "Do not touch My anointed ones,
And do My prophets no harm."[a]
23 Sing to the Lord, all the earth;
Proclaim the good news of His salvation from day to day.
24 Declare His glory among the nations,
His wonders among all peoples.
25 For the Lord is great and greatly to be praised;
He is also to be feared above all gods.
26 For all the gods of the peoples are idols,
But the Lord made the heavens.
27 Honor and majesty are before Him;
Strength and gladness are in His place.
28 Give to the Lord, O families of the peoples,
Give to the Lord glory and strength.
29 Give to the Lord the glory due His name;
Bring an offering, and come before Him.
Oh, worship the Lord in the beauty of holiness!
30 Tremble before Him, all the earth.
The world also is firmly established,
It shall not be moved.
31 Let the heavens rejoice, and let the earth be glad;
And let them say among the nations, "The Lord reigns."
32 Let the sea roar, and all its fullness;
Let the field rejoice, and all that is in it.
33 Then the trees of the woods shall rejoice before the Lord,
For He is coming to judge the earth.[b]
34 Oh, give thanks to the Lord, for He is good!
For His mercy endures forever.[c]
35 And say, "Save us, O God of our salvation;
Gather us together, and deliver us from the Gentiles,
To give thanks to Your holy name,
To triumph in Your praise."
36 Blessed be the Lord God of Israel
From everlasting to everlasting![d]
Psalm 39
I said, "I will watch my ways
    and keep my tongue from sin;
I will put a muzzle on my mouth
    while in the presence of the wicked."
2 So I remained utterly silent,
    not even saying anything good.
But my anguish increased;
3     my heart grew hot within me.
While I meditated, the fire burned;
    then I spoke with my tongue:
4 "Show me, Lord, my life's end
    and the number of my days;
    let me know how fleeting my life is.
5 You have made my days a mere handbreadth;
    the span of my years is as nothing before you.
Everyone is but a breath,
    even those who seem secure.[b]
6 "Surely everyone goes around like a mere phantom;
    in vain they rush about, heaping up wealth
    without knowing whose it will finally be.
7 "But now, Lord, what do I look for?
    My hope is in you.
8 Save me from all my transgressions;
    do not make me the scorn of fools.
9 I was silent; I would not open my mouth,
    for you are the one who has done this.
10 Remove your scourge from me;
    I am overcome by the blow of your hand.
11 When you rebuke and discipline anyone for their sin,
    you consume their wealth like a moth—
    surely everyone is but a breath.
12 "Hear my prayer, Lord,
    listen to my cry for help;
    do not be deaf to my weeping.
I dwell with you as a foreigner,
    a stranger, as all my ancestors were.
13 Look away from me, that I may enjoy life again
    before I depart and am no more."
Psalm 77
I cried out to God for help;
    I cried out to God to hear me.
2 When I was in distress, I sought the Lord;
    at night I stretched out untiring hands,
    and I would not be comforted.
3 I remembered you, God, and I groaned;
    I meditated, and my spirit grew faint.[b]
4 You kept my eyes from closing;
    I was too troubled to speak.
5 I thought about the former days,
    the years of long ago;
6 I remembered my songs in the night.
    My heart meditated and my spirit asked:
7 "Will the Lord reject forever?
    Will he never show his favor again?
8 Has his unfailing love vanished forever?
    Has his promise failed for all time?
9 Has God forgotten to be merciful?
    Has he in anger withheld his compassion?"
10 Then I thought, "To this I will appeal:
    the years when the Most High stretched out his right hand.
11 I will remember the deeds of the Lord;
    yes, I will remember your miracles of long ago.
12 I will consider all your works
    and meditate on all your mighty deeds."
13 Your ways, God, are holy.
    What god is as great as our God?
14 You are the God who performs miracles;
    you display your power among the peoples.
15 With your mighty arm you redeemed your people,
    the descendants of Jacob and Joseph.
16 The waters saw you, God,
    the waters saw you and writhed;
    the very depths were convulsed.
17 The clouds poured down water,
    the heavens resounded with thunder;
    your arrows flashed back and forth.
18 Your thunder was heard in the whirlwind,
    your lightning lit up the world;
    the earth trembled and quaked.
19 Your path led through the sea,
    your way through the mighty waters,
    though your footprints were not seen.
20 You led your people like a flock
    by the hand of Moses and Aaron.
Psalm 88
O Lord, God of my salvation,
I have cried out day and night before You.
2 Let my prayer come before You;
Incline Your ear to my cry.
3 For my soul is full of troubles,
And my life draws near to the grave.
4 I am counted with those who go down to the pit;
I am like a man who has no strength,
5 Adrift among the dead,
Like the slain who lie in the grave,
Whom You remember no more,
And who are cut off from Your hand.
6 You have laid me in the lowest pit,
In darkness, in the depths.
7 Your wrath lies heavy upon me,
And You have afflicted me with all Your waves. Selah
8 You have put away my acquaintances far from me;
You have made me an abomination to them;
I am shut up, and I cannot get out;
9 My eye wastes away because of affliction.
Lord, I have called daily upon You;
I have stretched out my hands to You.
10 Will You work wonders for the dead?
Shall the dead arise and praise You? Selah
11 Shall Your lovingkindness be declared in the grave?
Or Your faithfulness in the place of destruction?
12 Shall Your wonders be known in the dark?
And Your righteousness in the land of forgetfulness?
13 But to You I have cried out, O Lord,
And in the morning my prayer comes before You.
14 Lord, why do You cast off my soul?
Why do You hide Your face from me?
15 I have been afflicted and ready to die from my youth;
I suffer Your terrors;
I am distraught.
16 Your fierce wrath has gone over me;
Your terrors have cut me off.
17 They came around me all day long like water;
They engulfed me altogether.
18 Loved one and friend You have put far from me,
And my acquaintances into darkness.
http://www.allaboutgod.com/truth-topics/jeduthun.htm
http://www.allaboutgod.com/truth-topics/heman.htm
 and with them Heman and Jeduthun and the rest who were chosen, who were designated by name, to give thanks to the Lord, because His mercy endures forever
John 1:5 – And the light shineth in darkness; and the darkness comprehended it not.
1 John 1:5-7 – This then is the message which we have heard of him, and declare unto you, that God is light, and in him is no darkness at all.
John 11:10 – But if a man walk in the night, he stumbleth, because there is no light in him.
Acts 26:18 – To open their eyes, [and] to turn [them] from darkness to light, and [from] the power of Satan unto God, that they may receive forgiveness of sins, and inheritance among them which are sanctified by faith that is in me.
Luke 1:79 – To give light to them that sit in darkness and [in] the shadow of death, to guide our feet into the way of peace.
John 3:19-21 – And this is the condemnation, that light is come into the world, and men loved darkness rather than light, because their deeds were evil. 
1 Thessalonians 5:5 – Ye are all the children of light, and the children of the day: we are not of the night, nor of darkness.
Colossians 1:13 – Who hath delivered us from the power of darkness, and hath translated [us] into the kingdom of his dear Son:
John 8:12 – Then spake Jesus again unto them, saying, I am the light of the world: he that followeth me shall not walk in darkness, but shall have the light of life.
2 Corinthians 6:14 – Be ye not unequally yoked together with unbelievers: for what fellowship hath righteousness with unrighteousness? and what communion hath light with darkness?
Ephesians 5:8 – For ye were sometimes darkness, but now [are ye] light in the Lord: walk as children of light:
1 John 2:8-11 – Again, a new commandment I write unto you, which thing is true in him and in you: because the darkness is past, and the true light now shineth.
Ephesians 6:12 – For we wrestle not against flesh and blood, but against principalities, against powers, against the rulers of the darkness of this world, against spiritual wickedness in high [places].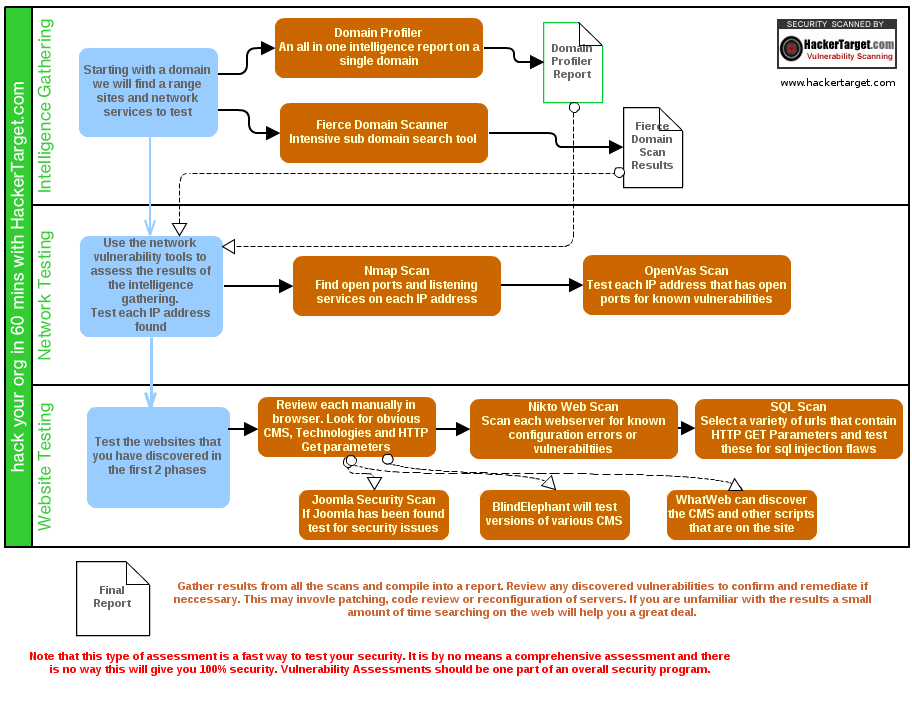 http://www.informationisbeautiful.net/visualizations/worlds-biggest-data-breaches-hacks/
He who conceals hatred has lying lips, And he who spreads slander is a fool.
He who conceals his transgressions will not prosper, But he who confesses and forsakes them will find compassion.
"This is the judgment, that the Light has come into the world, and men loved the darkness rather than the Light, for their deeds were evil.
Who can discern his errors? Acquit me of hidden faults.
For the wrath of God is revealed from heaven against all ungodliness and unrighteousness of men who suppress the truth in unrighteousness,
Judah said to his brothers, "What profit is it for us to kill our brother and cover up his blood?
Then Joshua said to Achan, "My son, I implore you, give glory to the LORD, the God of Israel, and give praise to Him; and tell me now what you have done. Do not hide it from me."
"For My eyes are on all their ways; they are not hidden from My face, nor is their iniquity concealed from My eyes.
A plan in the heart of a man is like deep water, But a man of understanding draws it out.
Woe to those who deeply hide their plans from the LORD, And whose deeds are done in a dark place, And they say, "Who sees us?" or "Who knows us?"
http://www.iflscience.com/technology/there-enough-internet-cable-under-sea-circle-earth-22-times
Christ Our Peace
14 For He Himself is our peace, who has made both one, and has broken down the middle wall of separation, 15 having abolished in His flesh the enmity, that is, the law of commandments contained in ordinances, so as to create in Himself one new man from the two,thus making peace, 16 and that He might reconcile them both to God in one body through the cross, thereby putting to death the enmity.17 And He came and preached peace to you who were afar off and to those who were near. 18 For through Him we both have access by one Spirit to the Father.
16 "This is the covenant that I will make with them after those days, says the Lord: I will put My laws into their hearts, and in their minds I will write them,"[c] 17 then He adds, "Their sins and their lawless deeds I will remember no more."[d] 18 Now where there is remission of these,there is no longer an offering for sin.
Blessed is he whose transgression is forgiven,
Whose sin is covered.
2 Blessed is the man to whom the Lord does not impute iniquity,
And in whose spirit there is no deceit.
3 When I kept silent, my bones grew old
Through my groaning all the day long.
4 For day and night Your hand was heavy upon me;
My vitality was turned into the drought of summer. Selah
5 I acknowledged my sin to You,
And my iniquity I have not hidden.
I said, "I will confess my transgressions to the Lord,"
And You forgave the iniquity of my sin. Selah
6 For this cause everyone who is godly shall pray to You
In a time when You may be found;
Surely in a flood of great waters
They shall not come near him.
7 You are my hiding place;
You shall preserve me from trouble;
You shall surround me with songs of deliverance. Selah
8 I will instruct you and teach you in the way you should go;
I will guide you with My eye.
9 Do not be like the horse or like the mule,
Which have no understanding,
Which must be harnessed with bit and bridle,
Else they will not come near you.
10 Many sorrows shall be to the wicked;
But he who trusts in the Lord, mercy shall surround him.
11 Be glad in the Lord and rejoice, you righteous;
And shout for joy, all you upright in heart!