are all relationships in money based civilizations about "desire" of the "desire of money"?
why are people that question money considered "strangers"? in passing by?
is money about relationships?
I feel that you shouldn't get involved in an intimate relationship
Until you are emotionally mature enough to handle it totally
Able to cope with your feelings and your sexuality
Without guilt, inhibition or phoniness
But with love, tenderness and honesty
Read more: Lovage – To Catch A Thief Lyrics | MetroLyrics 
people who question money vrs the quick money question?
is this how you see people who question money?
have you asked this to the "stranger" "questioning money"?
Proverbs 31:10-31
New King James Version (NKJV)
The Virtuous Wife
10 Who[a] can find a virtuous[b] wife?
For her worth is far above rubies.
11 The heart of her husband safely trusts her;
So he will have no lack of gain.
12 She does him good and not evil
All the days of her life.
13 She seeks wool and flax,
And willingly works with her hands.
14 She is like the merchant ships,
She brings her food from afar.
15 She also rises while it is yet night,
And provides food for her household,
And a portion for her maidservants.
16 She considers a field and buys it;
From her profits she plants a vineyard.
17 She girds herself with strength,
And strengthens her arms.
18 She perceives that her merchandise is good,
And her lamp does not go out by night.
19 She stretches out her hands to the distaff,
And her hand holds the spindle.
20 She extends her hand to the poor,
Yes, she reaches out her hands to the needy.
21 She is not afraid of snow for her household,
For all her household is clothed with scarlet.
22 She makes tapestry for herself;
Her clothing is fine linen and purple.
23 Her husband is known in the gates,
When he sits among the elders of the land.
24 She makes linen garments and sells them,
And supplies sashes for the merchants.
25 Strength and honor are her clothing;
She shall rejoice in time to come.
26 She opens her mouth with wisdom,
And on her tongue is the law of kindness.
27 She watches over the ways of her household,
And does not eat the bread of idleness.
28 Her children rise up and call her blessed;
Her husband also, and he praises her:
29 "Many daughters have done well,
But you excel them all."
30 Charm is deceitful and beauty is passing,
But a woman who fears the Lord, she shall be praised.
31 Give her of the fruit of her hands,
And let her own works praise her in the gates.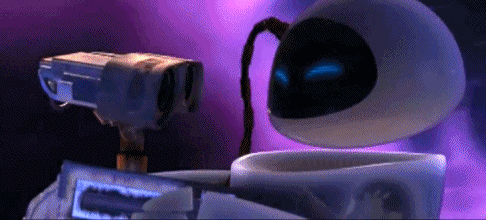 I Know It Is Possible To Live With Zero Money, Abundantly

 
How?  Because it's happening to me,
as it's happening to ants and deer and slugs and sparrows
and bacteria and atoms and galaxies. 
It's happening to the whole, infinite universe
outside our teeny-tiny itty-bitty Babylon we call "civilization"
(which we think is the whole universe). 
I boast about

 


Nothing Special. 
Let the Nothing-Specials boast,
for Babylon has boasted its delusions of "value" & "progress",
"My Gratis is sufficient for you, for my power is made perfect in Weakness.  Therefore I will boast all the more gladly of my Weaknesses"

"Poverty is my Pride."

"My sermons are criticized by certain audiences. 

They say that my sermons are hollow, not holy. 

I agree with them because I myself am not holy. 

The Buddha's teaching guides people 

to the place where there is nothing special… 

People often misunderstand faith 

as kind of ecstasy of intoxication… 

True faith is sobering up from such intoxication."
   

 

–Kodo Sawaki ("Homeless Kodo")

I've been living without a cent to my name since the autumn of 2000 (with a month's exception during my first year). I don't use or accept money or conscious barter, and I don't take food stamps or other government dole (not that I think those things are bad or that those who use them are in any way inferior).
And, after years of doing this, to my joy, I've learned there are other people in the world doing the same.
I simply got tired of acknowledging as real 
this most common world-wide belief called money!

 


I simply got tired of being unreal.

 


Money is one of those intriguing things 
that becomes real because you believe it is real.

Wild Nature, outside civilization, 
runs on gift economy:

 


"freely give, freely receive."

 


Thus it is balanced. 
Commercial civilization runs 
on thought of credit and debt 
(knowledge of good & evil);

 


thus it is imbalanced.

 

What nation on earth 
can even balance its own budget or environment?

 


Gift Economy is Faith, Grace, Love 
–the message at the heart of every religion,

 


though rejected by virtually every religious institution. 

 
The proof is inside you: 
Wild Nature is your True Nature,
crucified by commercial civilization.
Above!
–yes, Artistic Splendor
that makes what we now call "civilization"
pale to absurdity!
THINGS ABOUT MONEY
"THEY" DON'T TEACH YOU:
Essays Sprouted in El Suelo:
(In word, anyway, though few practice it.)
https://sites.google.com/site/livingwithoutmoney/Home
I will add that I do make a small exception to taking government handouts: I use the public library to maintain my blog, website, do emails, and read books. This does cause ire in people searching for loopholes in my lifestyle. In my blog comments, a woman once responded to their anger by declaring that she pays taxes and doesn't use the library, and that she donates all her library time to me. Then they were quiet.
 A gift culture, I suppose, was originally a generic term used mostly by anthropologists to describe many of the societies that existed prior to the notion of money. In these societies, labour and materials were shared according to social norms and without any explicit agreement about what the giver would receive in return, if anything. Nowadays, it's often used to describe any way of matching up those who need something – whether it be a skill, a tool, a couch to sleep on – with those who can help, in a way in which nothing is expected directly in return – except, perhaps, for a thankyou and the feeling of helping someone for no other reason than you can. 
http://www.newstatesman.com/culture/2015/04/can-you-live-without-money-lily-cole-meets-moneyless-man
The answer to this FAQ is in the query itself – I eat from the earth. Food is free, and indiscriminately so. The apple tree doesn't ask if you've got enough cash when you go to pick its fruit; it just gives to whoever wants an apple. We are the only species, out of millions on the planet, that is deluded enough to think that it needs money to eat. And what's worse, I often observe people walking straight past free food on their way to buy it from all over the world via the supermarket.
http://www.theguardian.com/environment/blog/2010/jun/02/mark-boyle-moneyless-man-food-for-free
http://www.theguardian.com/environment/ethicallivingblog/2009/mar/09/nettles-soup-foraging-wild-free
Do you remember the story of Diogenes, the ancient Athenian crackpot? He was the one who gave away all his possessions because "People don't own possessions, their possessions own them." He had a drinking cup, but when he saw a child scoop up water by hand, he threw the cup away. To beat the housing crunch, he set up an abandoned wine barrel in a public park and lived in that.
The central theme of Diogenes' philosophy was that "The gods gave man an easy life, but man has complicated it by itching for luxuries."
Apparently he lived up to his principles. But despite that handicap, he seems to have had the most interesting social life imaginable. He not only lived in the center of the "Big Apple" of his day (fifth-century B.C. Athens), he also had the esteem and company of many of the most respected, rich and influential citizens, including that of the most expensive prostitute in town.
When Alexander of Macedon, the future conqueror of the known world, was traveling through Greece, he honored Diogenes with a visit.
Alexander admired Diogenes' ideas to the point of offering him any gift within his means. Diogenes, who was working on his tan at the time, asked as his gift that Alexander move aside a bit so as to shop shading him from the sun. This to the richest and most powerful man in the Western world.
Parting, Alexander remarked, "If I were not Alexander, I would be Diogenes." Diogenes went back to nodding in the sunshine.
Diogenes was fair and just to all but refused to recognize the validity of man-made laws. He was a good old boy, one of the first back-to-basics freaks in recorded history. He lived to be more than 90 years old. Alexander, The Mighty Conqueror, drank himself to death at age 33.
Well, this "Saint Diogenes" has been my father's idol for many years. I remember when I was a little girl, Daddy painted a picture of Diogenes sitting in his barrel tossing away his drinking cup. He wrote "Are You a Diogian?" as a caption and hung it on the living room wall to inspire us.
Mom wasn't inspired.
http://www.motherearthnews.com/homesteading-and-livestock/self-reliance/living-well-without-a-job-and-with-almost-no-money.aspx
Is it possible to live without money?
It might seem a little extreme, but it is possible to live happily without making or spending a single cent – seriously.
70-year-old Heidermarie Schwermer from Germany has been living without money for 16 years; Daniel Suelo in Utah has been doing it for 12 years; and Donegal man Mark Boyle – a GMIT business graduate – has been living moneyless for almost five years now.
The concept of living without money is so bizarre in this part of the world because our entire infrastructure is built around money and cheap energy. We are addicted to both, Mark "The Moneyless Man" observes, and that's what makes it so difficult for us to even imagine life without them.
"If we grew our own food, we wouldn't waste a third of it as we do today," he says. "If we made our own tables and chairs, we would throw them out the moment we changed the interior décor. If we had to clean our own drinking water, we probably wouldn't use it down our toilets."
He adds that the degree of separation between the consumer and the consumed is so vast that we are totally unaware of the hardships that are endured to make the stuff we buy.
So if you are looking to take a leaf out of The Moneyless Man's book (literally – he published The Moneyless Manifesto earlier this year), here are some tips to live the (almost) moneyless life.
Stuff
If you're looking for anything from a dog kennel to a TV and everything and anything in between, you can find it for free on Freecycle.org.
If you're looking for a handyman, check out skill and tool sharing sites like the Freeconomy forum.
Clothes
If you don't want to spend money on new clothes, you can hold a switching evening with your friends. You can swap clothes you used to love for new ones.
Another idea is to make your own clothes or to mend clothes that have been damaged instead of throwing them away.
A last resort for free clothes is to volunteer at events or with charities. You'll often get a free t-shirt or two.
Food
According to Mark's philosophy, there are "four legs to the food-for-free table": foraging wild food, growing your own, bartering and finding waste food.
Now, you don't necessarily have to go rummaging through the bins, but if you begin to produce your own crops and cook for yourself, you will become more aware of the huge amount of food that you let go to waste. And if you are clearing out your fridge, check the quality of the food instead of simply reading the use-by/sell-by date.
Alcohol
For drink, you can make your own scrumpy cider. If you need apples, barter two bottles of cider in exchange for the fruit.
Travel
Sites like Liftshare.com will help you get from A to B.
Look for old (perfectly fine) bikes – this will help you get fit as well as get around.
If you are travelling abroad, check out CouchSurfing.org for accommodation instead of dishing out cash for a place to sleep.
Hygiene
You can grow your own shampoo or soap by planting soapwort in your back garden. And you can make your own toothpaste using cuttlefish bone and wild fennel seeds.
If you're really hardcore, you can install your own compost toilet. It will save on water and help with your veggies. You can use old newspapers for toilet roll (sacrilegious for a journalism student to say, I know).
There are lots of little ways you can live life with less money:
Just think before you buy – avoid buyer's remorse
Re-use items, don't throw them away
Entertain yourself for free – deck of cards, discarded books
Conserve electricity – light your home with beeswax candles
Carry less money
"Could we all live [without money]?" Mark asks. "No. It would be a catastrophe…We are too addicted to money and cheap energy…However, if we devolved decision-making and focused on local communities, then why not? For over 90 per cent of our time on this planet, we have lived without money. We are the only species on Earth to use it."
http://campus.ie/surviving-college/money-matters/how-live-without-money
The role of money in our modern society is changing in an ever increasing pace. The cashless trend is still ongoing, cryptocurrencies are not only allowing people in poor countries to have access to banking but are showing the first signs of disrupting society as a whole.
People are reaching hands in transition towns, starting local currencies and sharing and bartering economies.
Brave, offbeat pioneers such as these people living without money altogether are lighting the path for those interested in living a simpler, happier life.
As Mark Boyle often states, living without money is not a new idea, the system of money itself is the new development.
http://www.criticalcactus.com/portraits-of-people-living-without-money/
Pounds and pence are important to some but not vital for anyone. From skinny dipping to dustbin dining, there are many ways to live without paying for it. Here are some top tips
Most people can't imaging living without cash in their pocket or credit on their card, but that's exactly what Mark 'Moneyless Man' Boyle did for a whole year. His venture came to an end in November 2009, but he continues to live the 'freegan' lifestyle, which means eating for free, and he now wants to set up a 'freeconomy community', allowing people to trade services and skills without monetary exchange.
For the vast majority of us, however, the first thing that has to change before embarking on a cash-free life is our mental framework.
'Primarily, you need to reconnect with the issues in the world and relearn why it's important that we change things, learn a sense of care for the earth,' says Boyle, 'You're not going to go through the inconvenience of moneylessness without a real passion for change and environmental issues.'
Boyle thinks environmentalists need to set an example to the public about radically changing their lives.
'Environmentalism is in fantasy land at the moment – it speaks the speak but is not living it. The time is over to stop supporting industrialisation,' he says, using the example of environmentalists who rail against BP but continue to buy products derived from oil.
Below, the Moneyless Man shares some of his tips on living freestyle:
Have a social life for free
Go moneyless. 'There are no end of people who will want to come round and stay to get away from the city if you live in the country,' says Boyle. Failing that, start a weekly skill-sharing group, with book-swaps and clothes-swaps.
Party for free
'I think the key requirement is a sense of adventure. In every aspect of life we're always weighing up comfort and adventure – we've gone too far into comfort,' says Boyle. In the summer, moneyless living is easier: you can go camping, go foraging, go out into the wild, into the forest, have campfires, make your own cider with nothing but fermented apples… Get Richard Mabey's booklet Food for Free and eat from the hedgerows. Bring a guitar or a drum and sleep under the stars. Skinny dip.
Travel for free
There are a few key points to remember when hitch-hiking. Obviously look respectable: people won't pick up someone who is dirty and smelly. Location is the main thing: you can stand at a bad point for two hours, so position yourself where cars can pull in safely. Look friendly: have a good attitude; smile. Most people who pick up hitchers want a conversation – they're on a long journey; they're bored.
Put on events for free
Boyle staged two large events promoting the freegan way of life to mark the beginning and end of his year without money. He managed to blag a smoothie-maker rental, which usually costs £200 a day, and a pedal-powered stage for music, normally £250, for free – and much more besides. 'The whole thing was goodwill. I learned that when people feel inspired by something, they are more than happy to help out. I started off saying, "I don't want any payment for this, I'm doing it for the love".'
Fixing things for free
Check out the Freeconomy project online to hook up with skillsharers who can teach you what you want to know. If you need your bike fixed, for example, search 'bike' and the website will suggest bicycle mechanics and others. Contact the person and they can come round to show you how to fix your problem; you can then update your own skill base on the website. Boyle says: 'You meet people in your local community, something that builds resilience, which is vital to face future challenges. There is no exchange, no credit system. Freeconomy living is perfect for sharing skills, tools, resources and knowledge.'
Free living/free labour
'I volunteered for a local farm and got a caravan for free off Freecycle to put there, but I don't promote caravan living,' says Boyle. He thinks the way forward is to build low-impact dwellings such as Earthships, which are designed according to permacultureprinciples, using the waste of industrialised society. Boyle reckons you can build an Earthship for as little as £6,000 out of old car tyres, beer bottles and, of course, earth, so while they are not exactly free, they are very cheap in terms of modern house prices. You can also get free labour if you tell people you want to build one. 'People really want to help out if somebody is building an Earthship, as people want to learn how to build one themselves – there's never any shortage of help.'
Eat for free
There are four legs to your food table, says Boyle: foraging; growing your own (there's no way 60 million people can forage); bartering, especially in winter; and waste food. 'Eating out of trash bins is not a model of sustainable living, but when food is grown in South Africa or New Zealand, for it to end up in a bin in Bristol or London is an insult to the environment and the farmer. I'm a big believer in getting food out of bins and into bellies.'
Fertilise your vegetables for free
'Use human manure. The compost toilet is a symbol of sanity.' Boyle assures me it is safe, but you need to know what you're doing – so check out this free online manual on usinghuman manure. For discretion, Boyle suggests growing comfrey besides toilets raised on stilts. Comfrey is great for compost, too.
Bathe for free
Wood-burning showers or solar showers are an option. You can grow your own soapwort. You can find a lake, river or sea. 'It's not always comfortable but it's more adventurous,' says Boyle. He thinks the same companies that sell face wash also sell moisturiser to make more money from us. 'Your skin is an ecosystem and you're stripping away all of the oils to replace them with another product. Pharma companies make a lot of cash out of making us feel ugly and then selling us the products that make us feel good and attractive again.'
Health for free
'I'm very pre-emptive about my health. I'm a vegan, I eat completely organic food, complely fresh. I keep myself really happy and I don't get colds or the flu.' Moneyless living is about treating root causes rather than fixes.
The Moneyless Man: A Year of Freeconomic Living by Mark Boyle is published by Oneworld Publications.
http://www.theecologist.org/green_green_living/how_to/579688/cashfree_living_how_to_survive_and_thrive_without_money.html
In reality, people have lived without money for thousands of years; the money system imposed itself on the sharing economies of indigenous cultures around the globe, like the Tarahumara tribe of Mexico, which still hangs on to the concept of kórima, the belief that it is one's duty to share their wealth with others. People also live without money in India, says Suelo, stating that it's generally easier to do in countries considered relatively poorer.
"The less possessions people have, I've observed, the more generous they are, the more they realize we have to share…this idea of sharing is more common in a poor culture than in a wealthier culture. On the flip side, the way the capitalist system is set up it's encouraged, in fact it's considered a virtue, to take more than we need, to take more resources than the earth can sustain and the way it's set up now is not possible for everyone to live in this system, it has to snap," says Suelo.
Since Suelo does not accept food stamps or government assistance, the "unsustainable societal mooch" argument betrays the societal disapproval that surrounds getting anything for free. It also points the lack of public awareness of an abundant waste stream thatkeeps dumpsters overflowing with perfectly good food.
http://www.shareable.net/blog/a-life-of-abundance-without-money
ould we all live like this tomorrow? No. It would be a catastrophe, we are too addicted to both it and cheap energy, and have managed to build an entire global infrastructure around the abundance of both. But if we devolved decision making and re-localised down to communities of no larger than 150 people, then why not? For over 90 per cent of our time on this planet, a period when we lived much more ecologically, we lived without money. Now we are the only species to use it, probably because we are the species most out of touch with nature…. Read More: http://www.whydontyoutrythis.com/2013/10/the-man-who-lives-without-money.html
http://www.whydontyoutrythis.com/2013/10/the-man-who-lives-without-money.html
Thus began a hypothesis of why wild nature's economy is balanced while the commercial economy is not and can never be. I saw that nature is a constant free current – a true currency, that is. Money and possession represent our control, our interruption, of nature's current, both in our minds and in our environment. Thus money is not a functional currency. Our belief in money represents our lack of trust in nature's ability to balance positive with negative, credit with debt. Possession means control, and goes against the current. Free means without possession. Free market is an oxymoron.
http://www.alternet.org/story/156290/why_i_decided,_11_years_ago,_to_live_without_money
"Our whole society is designed so that you have to have money," Daniel Suelo says. "You have to be a part of the capitalist system. It's illegal to live outside of it."
It's tempting to conclude that Suelo's years in the wilderness have transformed him into a crusader for the earth. And clearly his lifestyle has a lower impact than virtually anybody else's in America. Without a car or a home to heat and cool, he produces hardly any carbon dioxide. Foraging for wild raspberries and spearfishing salmon has close to zero environmental cost–no production, no transportation. And although food gathered from a dumpster must be grown and processed and shipped, rescuing it from the trash actually prevents the further expenditure of energy to haul and bury that excess in a landfill.
Suelo brings into existence no bottles, cans, wrappers, bags, packaging, nor those plastic six- pack rings that you're supposed to snip up with scissors to save the seabirds. As for the benefits of pitching Coke bottles into the recycling bin– Suelo is the guy pulling those bottles out of the bin, using them until they crack, then pitching them back. The carbon footprint of the average American is about twenty tons per year. Suelo's output is probably closer to that of an Ethiopian– about two hundred pounds, or about one half of 1 percent of an American's.
"He wants to have the smallest ecological footprint and the largest possible impact at improving the world," says his best friend, Damian Nash. "His life goal since I met him is to take as little and give as much as possible."
http://www.theatlantic.com/national/archive/2012/03/homeless-by-choice-how-to-live-for-free-in-america/254118/
Thru Every Step In Life U Find Freedom From Within)